NAVA's commitment is to supply our markets in the most sustainable way possible with healthy and safe.

NAVA work with all stakeholders to improve environmental, social and economic sustainability in the following four key areas:

Supply Chain We reduce the environmental impact of our distribution and logistic operations.
Society We improve social standards within all aspects of our business.
Sourcing We pursue sustainable methods of sourcing.
Processing We pursue sustainable methods of Processing waste.
NAVA has a dedicated Global Sustainability Team which reports directly to the Chairman. For further information please send an e-mail to sustainability@navaqualityfoods.com.

Sustainability goals and master plan commitment is vital in current Global scenario and Nava always well in ahead.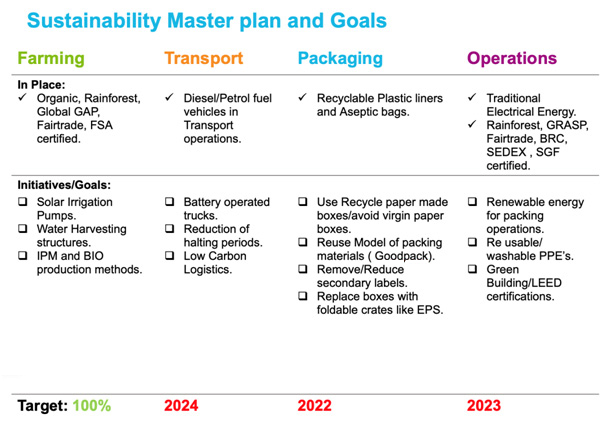 Circular Economy towards sustainability of every step of business process depicted below.
CIRCULAR ECONOMY IN BUSINESS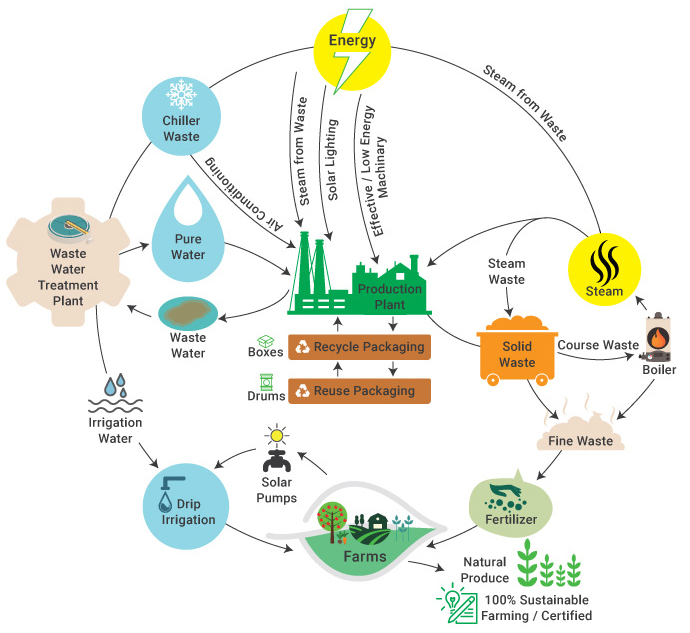 "Nava ensuring circular economy at every business step to transform economy and to make it more sustainable, contribute to Global climate goals and to preservation of the world's resources."
"Our Business strategies and practices that promote the long-term well being of the environment, society and the bottom line."