NAVA Product offerings Safe Food with Sustainable environment and lots of reasons to choose NAVA. Here are some...
Creating new possibilities
A Civil Engineer Mr Shaik Abdul Ali, quit his highly paid job in Middle East, came to his village with solutions for challenges of small producers as a social responsibility to create, enhance and s u s t a i n t h e farming families. M r S h a i k adopted villages a n d d r a f t e d master plan with four pillars vision s t a t e m e n t s , a c c o r d i n g l y c o m p l e t e d drinking water and sanitation projects for 550 families from his own fund of INR 6 million , as part of Economic vitality vision and part of his commitment, the innovative business model drafted, which resulted to form Small producers organisation as KISAN SUV IDHA FARME R S P RODUCE R COMPANY LIMITED (KSF) to ensure fair trade, social and welfare of workers and climate responsible farmers for sustainable world.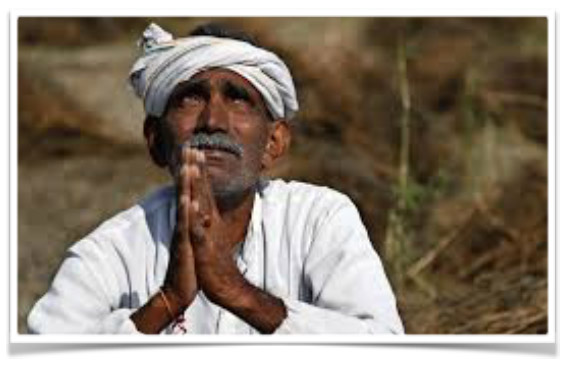 Helping Hand looking from Buyer/Trader/Customer
The small producers expecting the help from buyers/Traders and customers to join hands together with Mr Shaik efforts to result the value of his sacrifying the luxury life and high paid salary for the farming community to safeguard future food demand of world, the following helping hand required for farmers.
• Promote the sustainable Mango puree product under NAVA brand, buy and sell and expand sustainable products
• Financial help to famers community as premium and create and support agricultural employment, Latest technology and knowledge transfer.
Sourcing and process
The First Company from India, sourcing only Certified raw materials for Food ingredients-Assurance of Food Safety.
We select the best raw materials, directly at the own contract farmer grower. We have clear and direct contact with our farmers. The origin of all our producers is known. This gives us insight into the entire production process, from raw material to end product.
NAVA only works with own group growers and certified facilities. We only process GlobalGap and Rainforest certified raw materials. They meet the strict requirements defined by GlobalGap in the field of food safety, sustainability and quality. In addition, NAVA can source organic raw materials on demand.
We take pride in our high quality natural products. Our products are not from concentrate (NFC). The fresh fruits are purchased from Global gap certified farms. Extracted from fresh natural fruits, the natural fruit is sterilized and packed aseptically under hygienic conditions, which keeps the product fresh and with a shelf life of up to 18 months.  Our Facilities are certified as per Food Safety Standards like HACCP, FSSC 22000, ISO22000, BRC and Sedex.
We Supply The best natural certified ingredients and optimum planning reliability – to keep our promise, we secure direct access to the best natural raw materials for the long-term. That is why we place emphasis on vertical integration with consistent quality standards and are constantly on the lookout for new raw materials. After all, nature is our most versatile supplier, allowing us to provide what consumers want.
the best nature has to offer for your products.
NAVA sets the same high quality standards for cultivation and processing. An identical raw materials base at all production sites gives us a much wider range of options for reacting to nature's unpredictability. This allows us to supply you reliably with the ingredients you want, in the quality you need.
Traceability of products
Traceability is a key issue in the food industry with an increasing number of our customers and consumers wishing to know where there food comes from. With this in mind, a certificate of conformance is available upon request with any orders.
Core Values
Our attitudes and approach
We're passionate about safe food
We believe that sustaining the environment is an important responsibility
We manage quotas on behalf of our clients
Our organisation
We're vertically integrated from seed to final product
We maintain total control of our whole operation with innovative IT Tools
We follow and implement Ethical tradepractises
Our standards
We meet and exceed international technical standards
Our processes reflect high standards of health management
Our people
We have highly qualified teams in every part of our business.
We have specialist teams for every business unit
Our products
Our Products are the Food, Good for you